Jul
9
Saturday AM Keynote Speaker
Rik Panganiban (SL: Rik Riel)
We Built This City: Creating a Better World
8AM to 9AM PDT, August 13, 2011
Rik Panganiban will give a rousing opening keynote, highlighting some of the coolest applications of Second Life toward bettering the human condition and saving the planet. He will also address some of the current and upcoming challenges facing the "public good" sector in virtual worlds.  Rik is a peripatetic explorer of the intersection of virtual worlds and civil society, which you can follow on his site Betterverse.org. He has worked for several innovative virtual world institutions including TechSoup Global, Global Kids and the Electric Sheep Company, developing cutting edge non-profit and educational projects in multiple worlds and across the social web.
Saturday PM Keynote Speaker
Rod Humble (SL: Rodvik Linden)
The Future of Second Life
1PM to 2PM PDT, August 13, 2011
Rod Humble is Chief Executive Officer at Linden Lab, and he leads the company's strategy and the development of Second Life. Humble's 20-year career in the game development industry has included work on more than 200 games. He joined Linden Lab from Electronic Arts, where, in his role as Executive Vice President, he led the EA Play label, which includes the best-selling PC game franchise of all time, The Sims. In 2009, he was ranked #2 on the annual list of the Hot 100 Game Developers from gaming publication Edge. Prior to his work at Electronic Arts, Humble served as Vice President of Product Development at Sony Online Entertainment for the massively multiplayer online game (MMOG) EverQuest.  You can follow him on Twitter @rodvik.
Sunday AM Keynote Speaker
Aliza Sherman (SL: Cybergrrl Oh)
FutureMobileGeekyTech ~ Our Virtual Lives
8AM to 9PM PDT, August 14, 2011
Aliza will address the future of virtual worlds in the ecosystem of social media and its impact upon our virtual (and real!) lives.  Aliza Sherman is a Web pioneer, digital strategist, and social mobile media innovator and commentator. She speaks around the world and writes about social and mobile media and marketing, practical uses of new technologies, and women's technology and business issues. In Second Life, she is Cybergrrl Oh and celebrates her 5th Rez Day in March 2012.
Sunday PM Keynote Panel
John Laurence (SL: Durian Linden), Jeff Vogt (SL: Vogt Linden), Sarah Kuehnle (SL: Esbee Linden), and Michael Gesner (SL: Gez Linden).   Moderated by Peter Gray (SL: Peter Linden).
The Future of the Second Life Platform
1PM to 2PM PDT, August 14, 2011
Linden Lab Senior Director of Consumer Product, John Laurence (SL: Durian Linden), Senior Director of Business Product, Jeff Vogt (SL: Vogt Linden), Senior Producer, Sarah Kuehnle (SL: Esbee Linden), and Senior Producer, Michael Gesner (SL: Gez Linden) will discuss current topics relevant to how you experience the Second Life Platform. Moderated by Peter Gray (SL: Peter Linden), Linden Lab PR Manager.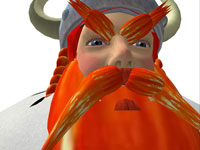 John Laurence is Senior Director, Consumer Product at Linden Lab. John joined Linden in 2011 with eleven years of experience in the gaming industry, primarily with Role-Playing Games and Massively Mulitplayer Online Games, most recently at Sony Online Entertainment. He loves everything about games, most notably 3D games and the craft of making 3D art and animations. John is a collector of obscure Japanese video games, is fluent in Chinese, a self-professed "massive fan" of car racing and an amateur go-karter.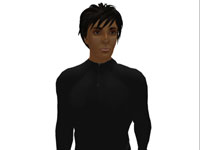 Jeff Vogt is Senior Director, Business Product at Linden Lab. Jeff oversees all strategies, plans and new business initiatives to expand the Second Life economy and better enable Second Life Residents to grow their businesses on the SL platform.  In his prior roles at Linden Jeff led the company's Customer Support organization and Technology Business Operations group where he drove the business and operations management efforts to scale the SL infrastructure. His background is in business development and operations management for consumer internet services and technology service providers.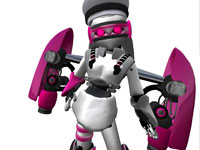 Sarah Kuehnle is a Senior Producer at Linden Lab, where she leads efforts to optimize the viewer experience. Sarah is a long-time Second Life Resident and loves to build, script, and explore the grid. Her background in web design and development has included interactive experiences for Dodge, Coca Cola, Sony, Gap, and others. In her free time, Sarah is an illustrator and aspiring vinyl toy designer, avid gamer, indie game developer, and cyclist determined to conquer the hills of San Francisco.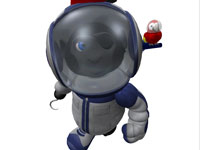 Michael Gesner is Executive Producer, Consumer Product at Linden Lab where he has focused his efforts on developing new inworld experiences for new and existing residents.  Michael comes from a background in game development and production, where he founded his own contract game development studio, Dragonfly Game Design, worked as a Development Director for ImaginEngine/Foundation 9, and shipped over 30 titles, ranging from small casual games to multi-console titles.
Peter Gray (Pete Linden) is PR Manager at Linden Lab. His job includes connecting with journalists from around the world (and inworld) to share great stories and information about Second Life and Linden Lab, so he's always looking for users open to sharing what they love about Second Life with press. Before joining the Lab in 2009, he worked at a global public relations consultancy focused on technology startups. Peter will moderate the keynote panel.